GET RID OF ACHES AND PAINS!

If you wake up in the morning with aches and pains, then look no further. This lightweight foam roller massages deep tissue, releases muscle cramps, relieves inflammation, and improves overall comfort. 
You can use these foam rolling exercises in conjunction with other healing approaches such as massages, acupuncture, or hot and cold therapy. It can also increase your range of motion, flexibility, and mobility while boosting circulation and lymphatic flow.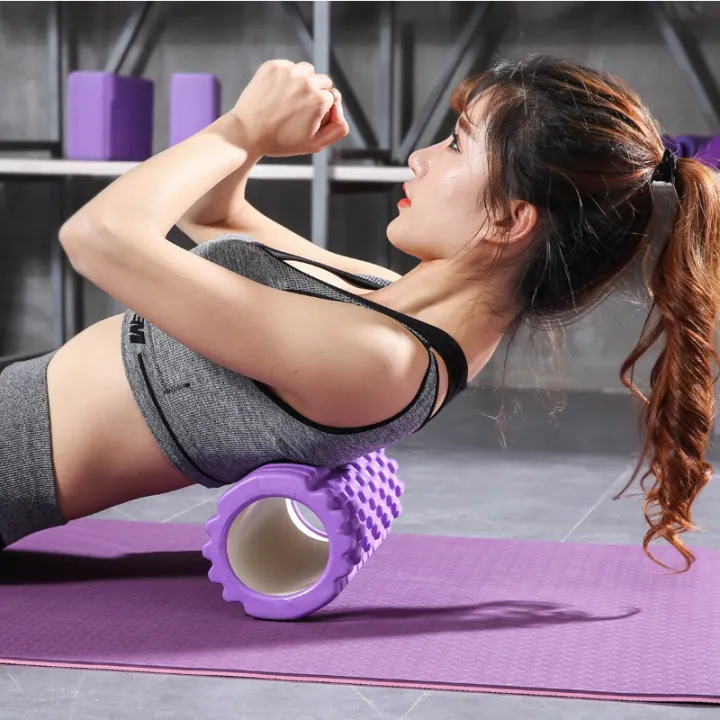 The Gym Massage Exercise Foam Roller is perfect for relaxing your back, legs, and neck muscles. Using this foam roller 5 minutes per day will stimulate blood circulation. The Gym Massage Exercise Foam Roller is also suitable for stretching and balance training.
Features:
BEST RECOVERY TOOL: One of the best recovery tools to treat muscle pain, increase performance, flexibility, and increase blood flow while flushing away stored lactic acid. Using the foam roller before and after exercising is part of a great stretching routine.

LIGHT WEIGHT, CONVENIENT AND COMFORTABLE: The foam roller is not only lightweight, but also durable. It is easy to carry, small in size, and has a wide range of uses which can withstand a maximum load of 200KG. The Gym Massage Exercise Foam Roller is suitable to reduce discomfort and muscle fatigue through continuous use. You can do physical training at home, at the office, yoga class, gym, etc.

WIDELY USE: Massage roller suitable for runners, dancers, and athletes to relieve soreness and discomfort in the back, legs, neck, abdomen, etc. Easy to use for beginners to use at home or gym.

Specifications:
Dimension: 38.8 x 16 x 14.4 cm
Item Weight: 1.4 kg
Package Includes:
1 x Gym Massage Exercise Relax Foam Roller