GET THAT CAT EYE IN NO TIME!

Can't get enough of that modern, sleek winged eye, but have a hard time nailing the look? Get ready for the onslaught of snapping selfies when you apply these Reusable Eyeliner Stickers enhancing classy features.

Just peel and stick! The Reusable Eyeliner Stickers come in tons of different designs and styles for all types of eye shapes. The strip is specially designed for creating double eyelids to make your eyes bigger and more attractive.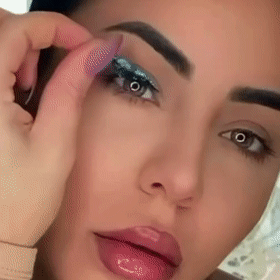 The Reusable Eyeliner Stickers are durable enough to hold their shape, stay in place, and make you look like the Star of the Night! For those who love using make-up, you can eliminate drawing eye lines after using the Eyeliner Stickers.
Features:
Perfect Wings Every Time: Stop with the uneven lines, the crooked creases, and the shaky symmetry. Apply a streamlined eyeliner sticker for an instant jaw-dropping effect on the first try.

Saves So Much Time: Wiping off and reapplying your cat-eye disasters is frustrating and a waste of time. Get ready quick, just peel and stick. Natural eyeliner beauty in minutes!

Easy to Apply: With clean, dry skin, apply a temporary sticker from the outer edges to one closed eye at a time. Use before or after makeup. Press gently near your lashes and va-va voom!

Safe and High Quality: Made of skin-friendly high-quality material, harmless and safe to skin. Suitable for daily and party makeup.
Specifications:
Material: Plastic
Net Weight: 0.012g
Size: 9 x 9 x 0.5 cm
Package Includes:
1 x 5/10  Eyelid Line Stick Reusable Eyeliner Stickers