LET YOUR WINGED PETS ENJOY THEIR TIME AND PLAY
Birds Pets Parrots Ladders Climbing Toy is designed to rest your bird's feet, while also providing them with exercise opportunities to keep them healthy. This ladder is suitable for most cages and the hook design makes it easy to contact to the cage. It is also a wonderful place for pets swing.

The product is meant for encouraging pet exercises by developing balance and coordination. It is made with a funny design that will keep the pet and their owners entertained while developing their skills. It is flexible and bendable. This will absolutely help develop your birds balance abilities.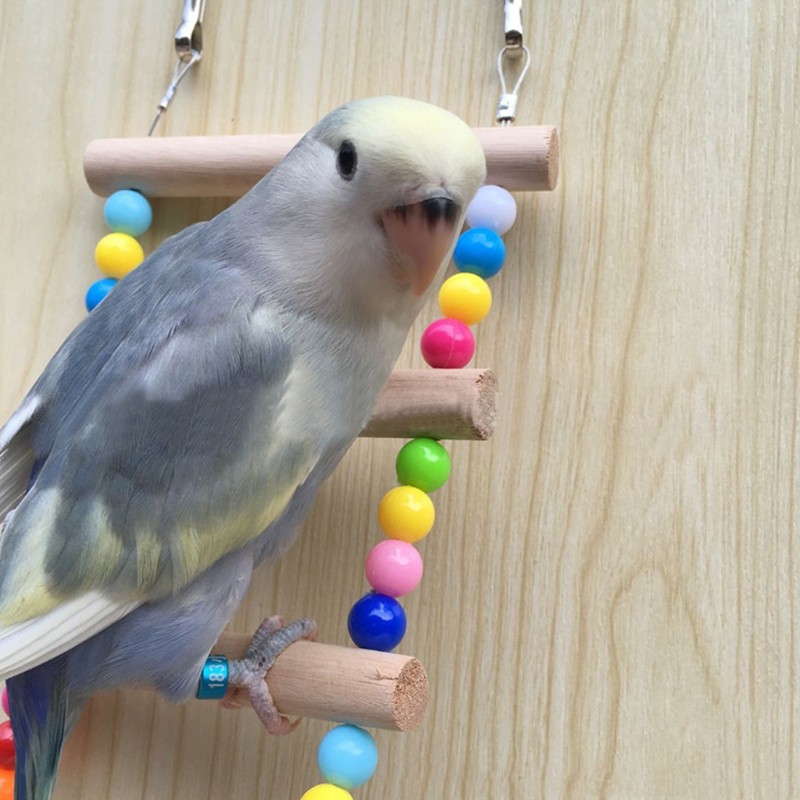 The product is the right size and can be hanged across a large pet cage. It is perfectly built for free movement of the pets while assuring safety and durability. The ladder is large enough if hanged in a spacious cage and the pets can freely swing from it and enjoy.
Features:
STURDY AND DURABLE:

Not easily damaged, pet birds can enjoy the fun with the swing hanging toy, keeping them stimulated for hours!

MULTI-FUNCTIONAL TOY:

Suitable for birds playing, not only helps bird to do exercises but also to develop its intelligence.

SAFE:

It is a sturdy climbing activity toy made from natural wood and cotton rope, safe to chew, non-toxic and sanitary.

FOR SMALL AND MEDIUM BIRDS:

It is suitable for all small and medium birds, such as parakeets, cockatiels, lovebirds, African grey and small macaw.
Specifications:

Material: Wood
4 Ladders: 16.5cm
5 Ladders: 22cm
6 Ladders: 26.5cm
7 Ladders: 31cm
8 Ladders: 37cm

Package Includes:
1 x Birds Pets Parrots Ladders Climbing Toy